Decentraland (MANA) was among the tokens that were hit hard during the market crash of May, seeing more than $500 million wiped off its market value. 
MANA is still among the 40 largest digital assets by market capitalization in June 2022. According to Be[In]Crypto Research, MANA closed May with a market capitalization of approximately $2 billion.
While this number seems impressive since it confers a medium-cap status for MANA, it was a 29% decrease from the market value on the first day of the month. On May 1, Decentraland saw an impressive trading volume of around $315.18 million, and this corresponded to a market capitalization in the region of $2.83 billion. 
Why the crashing market capitalization? 
Recession indicators such as the aggressive rising of interest rates, instability brought forth by regulatory hurdles, inflation, renewed interest in less volatile assets such as precious metals, bills, and bonds, and a plunge in the stock market saw MANA's market cap fall to new lows.
In May, the number of large transactions involving MANA reached a peak of 272 at a price of $1.21 on May 14.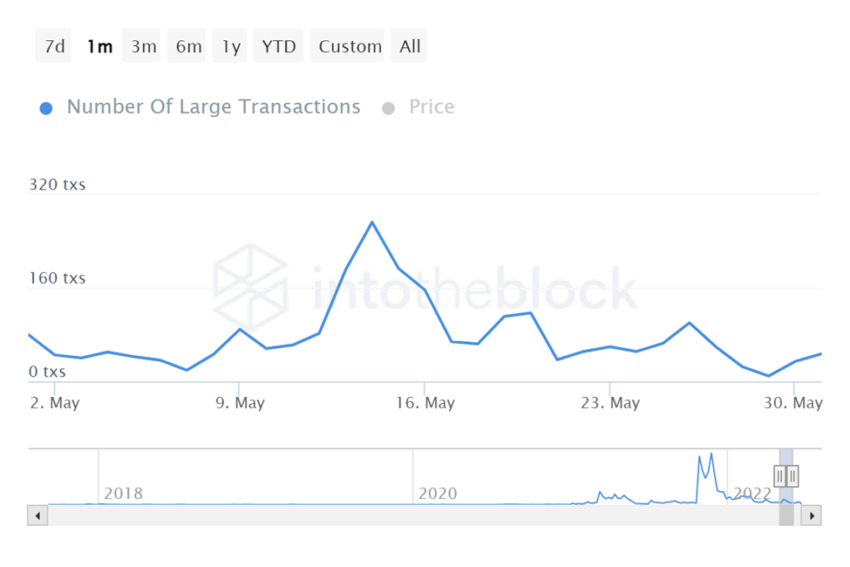 During the month, the largest transaction volume involving MANA was 98.01 million.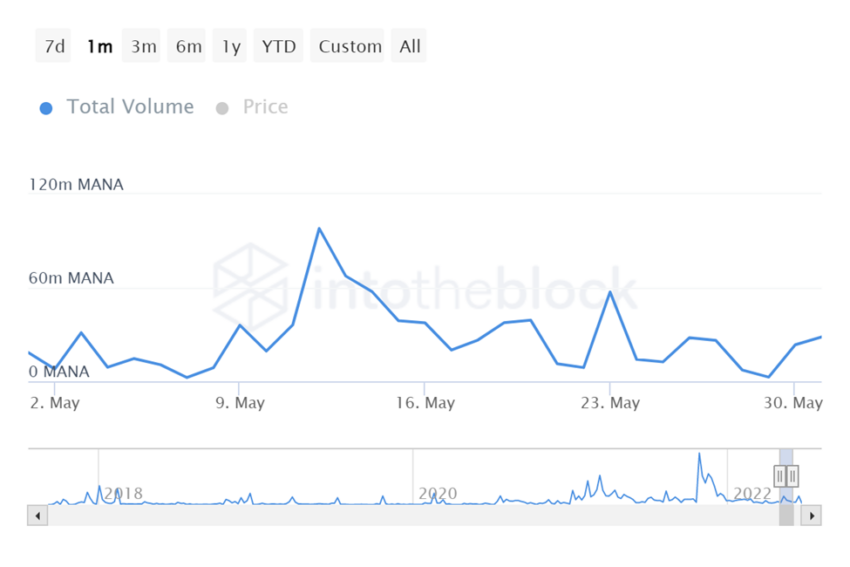 This corresponded to a total volume of approximately $74.43 million.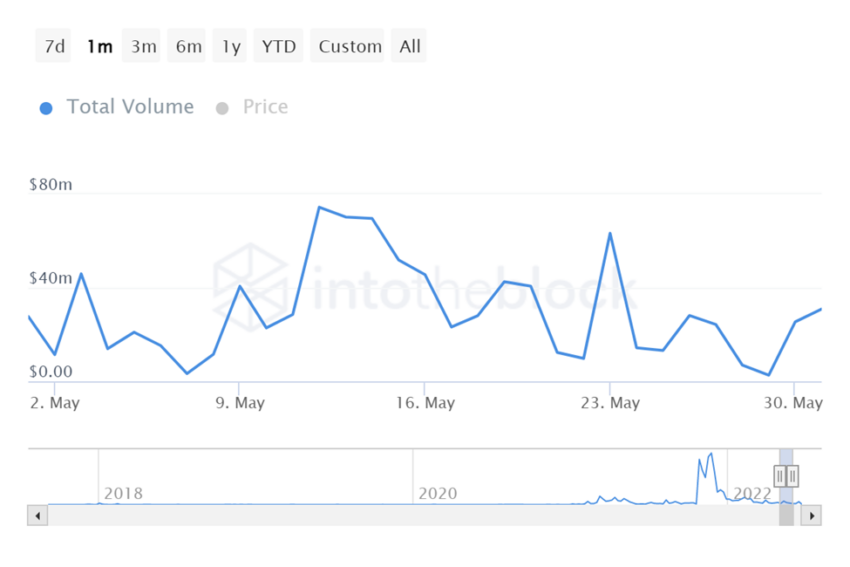 On May 12, MANA opened at $0.7809, reached an intraday high of $0.8244, tested an intraday low of $0.6307, and closed the day at a trading price of $0.7081. 
The trading volume for the day was $564.60 million and this correlated to a market capitalization of $1.31 billion, a 53% decrease from the opening day's market value. 
Due to the drop in price that saw MANA reach new high lows which were last tested in Sept 2021, the token could not reclaim its opening day's price. 
MANA opened on May 1, at $1.43, reached a monthly high of $1.67, tested a monthly low of $0.6307, and ended the month with a trading price of $1.09. Overall, this represents a 23% decrease in the opening and closing price of MANA in May.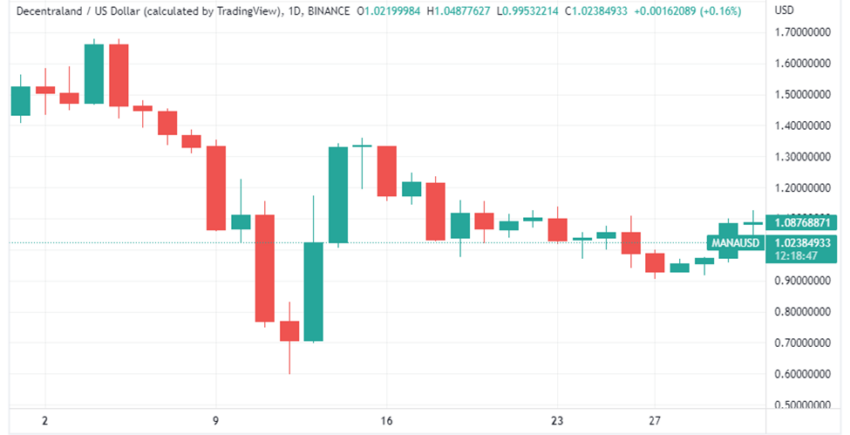 Disclaimer
All the information contained on our website is published in good faith and for general information purposes only. Any action the reader takes upon the information found on our website is strictly at their own risk.