Crazy Rich Coin: Now there's a coin that lets you own a slice of real-life property, like a hotel or a petrol station. You can also buy virtual land with it, so you can keep a foot in both camps.
Crazy Rich Asians is an American romantic comedy-drama film. It was based loosely on the 2013 novel of the same title by Kevin Kwan. In a nutshell, it focuses on an American woman who follows her Singaporean boyfriend back to Asia, and discovers he is from one of the most minted families in the Lion City. Which is nice work if you can get it.
People who watch Crazy Rich Asians learn that even richies have problems too. They are problems that we all would like to have. Especially when you get to cry in your chauffeur-driven Mercedes.
Anyway, now there is a coin that wants to capture the feeling of being a Crazy Rich Asian. It's called Crazy Rich Coin ($CRC). $CRC was launched on the Ethereum network (ERC20- token). And here's the fun part. Holding this coin enables allows users to own a fraction of REAL property. Well, that's what they promise, anyway.
$CRC say the brand and token name took inspiration from the movie. "The wealthy characters in the movie may seem exaggerated, but a lot is true. Real estate around the world is controlled by the 1%, and predominantly old money families. Fortunately, in these few years through cryptocurrency, vast amounts of wealth has been created by the new generation for the new generation. Now is the chance to be a part of the top 1%."
That's the promise, anyway.
Crazy Rich Millenials
$CRC say that as real estate prices skyrocket, the incomes of Millennials and Gen Zs cannot keep pace with it. "This mismatch in income and rising house prices is making this asset class inaccessible to them. $CRC is redefining real estate ownership through the use of blockchain technology. Crazy Rich Coin is creating a real estate metaverse to bridge this gap in the market, making it possible for Millenials and Gen Zs to own real estate."
And with this sentiment, Crazy Rich Coin ($CRC) promises to revolutionize real estate ownership. Millennials and Gen Zedders will be quick to agree that property ownership is out of reach for them. That is, until they marry well or inherit from their Great Aunt Margaret who had no children. If they have no aunt Margaret, a good place to start could be Crazy Rich Coin.
Holders of the Crazy Rich Coin can also use it to invest in virtual real estate too, because it's 2022 and that's how we roll now. $CRC says, "With $CRC, you'll be able to purchase a fraction of virtual land in the Metaverse, or a block of hotel in the real world together with a group of other investors through the pooling mechanism of the platform."
Crazy Rich Nfts
The platform will also have a Crazy Rich NFT Marketplace. Here, holders of the $CRC token will be able to acquire real estate NFTs.
The NFT collections available:
a) Hospitality: Budget hotels, Business hotels
b) Residential: Apartments, Penthouses
c) Commercial: Shophouses, Petrol stations
d) Industrial: Data centers, Warehouses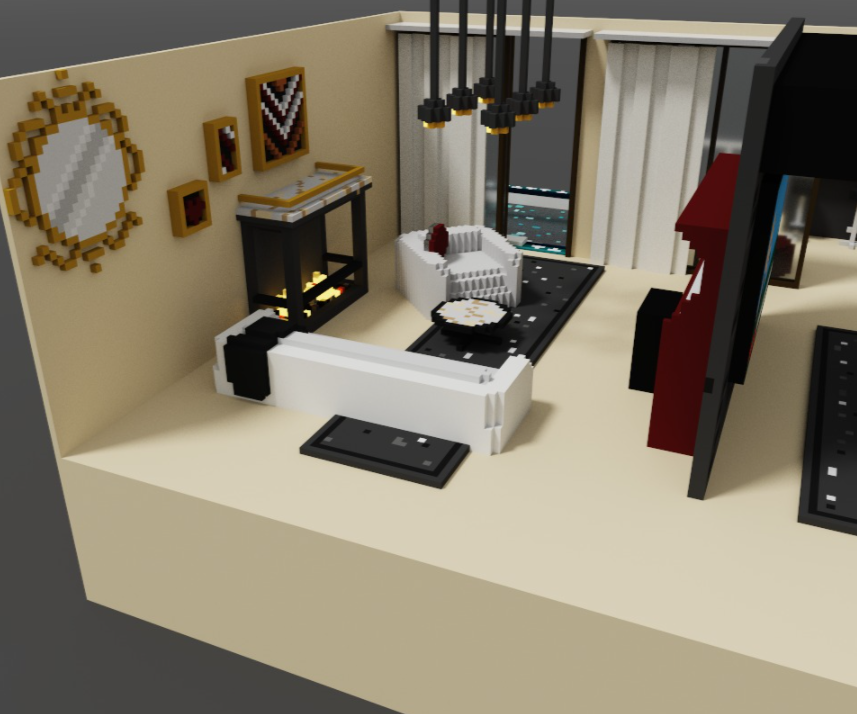 The interior design of the NFTs are based on real world real estate. They will carry different attributes and rarities, and have different staking abilities (similar to rental yield). They are also tradable within online marketplaces such as OpenSea.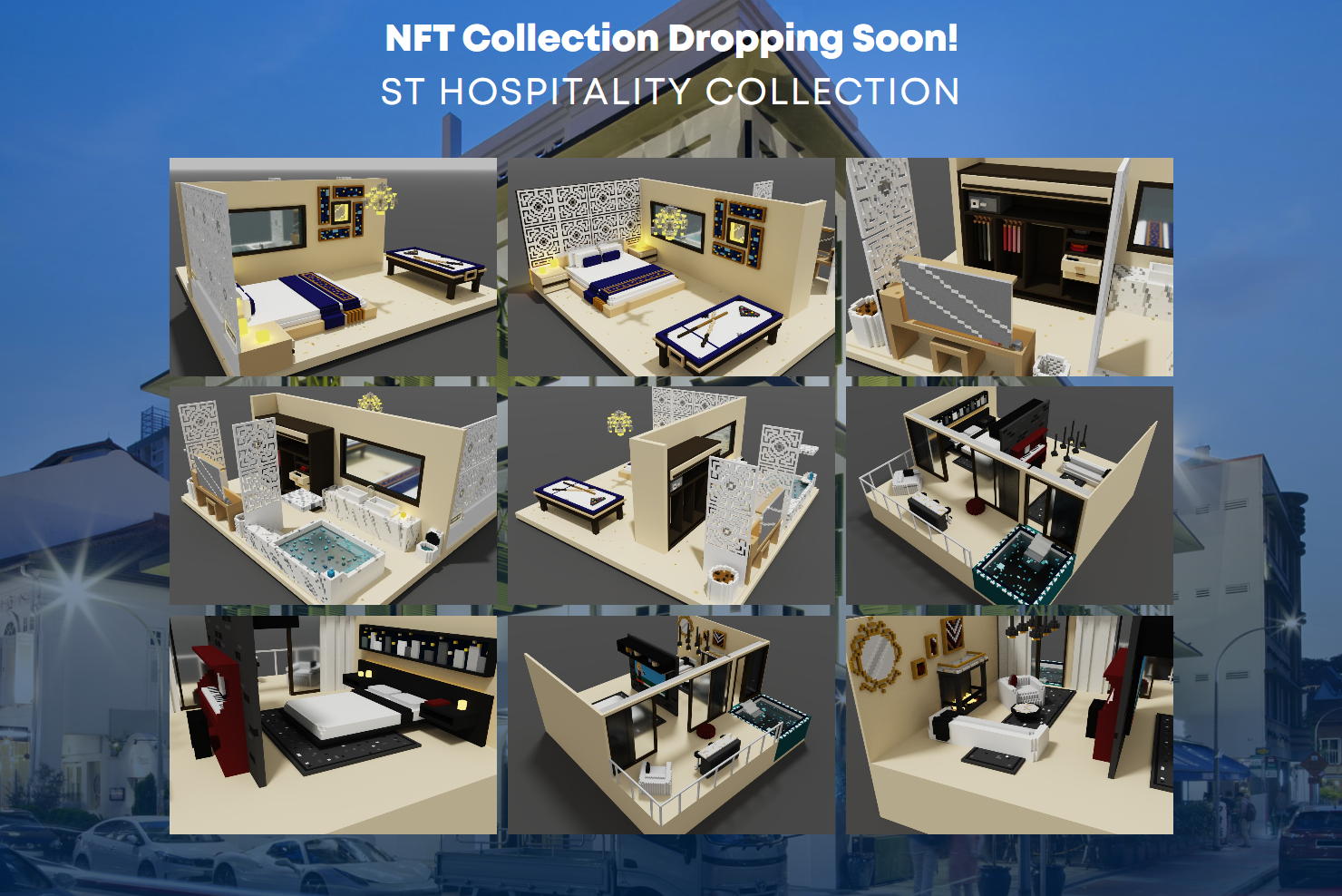 If you buy property, you can have full ownership or part-ownership. Different collections have different perks attached to them. Some even have fixed APR annual percentage returns through crowdfunding (DAO) projects.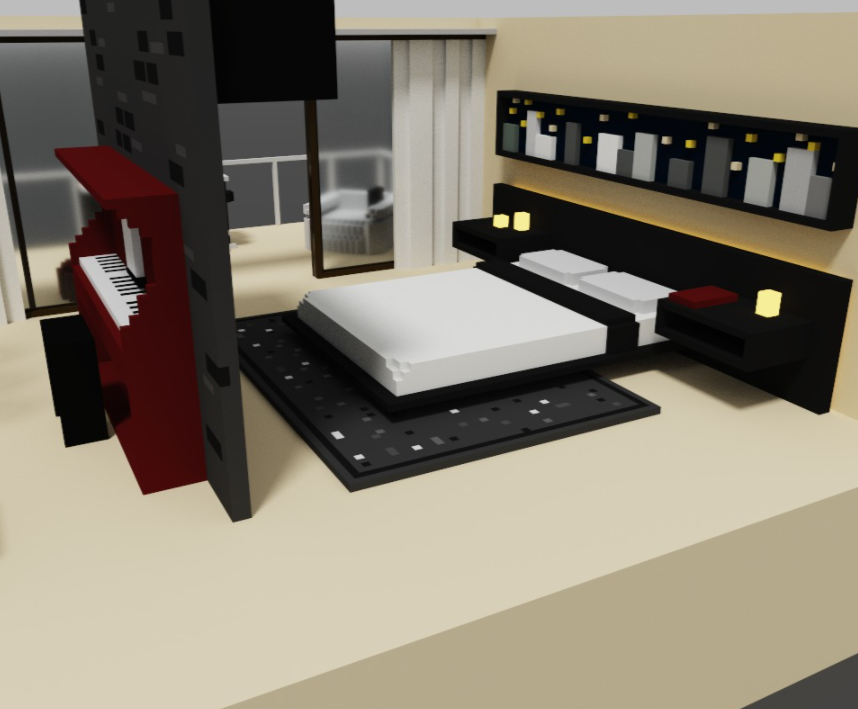 IRL real estate
Here's how it works for real-life property. Real Estates listed on the CRC platform will be able to raise funds for their properties through an Initial DEX Offering (IDO) on the CRC launchpad platform. "They will need to use their $CRC to be whitelisted for those IDOs. Once they are whitelisted, they will be able to pledge their tokens to pools either in BNB or ETH against a return based on the pool size, time period and expected profitability of the investment. This will help hotels to crowdfund on the platform through the use of blockchain technology. Those pools will act as liquidity providers for real estate companies so that they can finance their activities by borrowing from the public. There will be a repayment date and an associated interest payment on the amount borrowed."
Crazy Rich future
Crazy Rich Coin say they are trying to form a whole pile of partnerships with hotels and developers to join the platform. So far, they have successfully collaborated with ST Hospitality group. This includes the ST Signature hotels and ST Residences Serviced Apartments.
According to Crazy Rich Coin, "The tokenomics of the $CRC emphasises on the constant token buybacks and burns from the 0.5% tax and also from part of the earnings from their IDO launchpad. This will build new support levels as it grows."
Co-founder Dareius Lim said, "The CRC token is leveraging on the use of smart contracts and blockchain technology to bridge real world and virtual estate ownership at a fraction of the price. We understand that there is a mismatch between incomes and the prices of the housing market. $CRC is here to remedy that."
This is an idea that is bound to appeal to all people trying to get on the property ladder. And yet. The author of Crazy Rich Asians wrote two sequels – China Rich Girlfriend and Rich People Problems. The books were going to be made into movies, but are now on prolonged hiatus. Let's hope that $CRC doesn't go the same way. Or we will all just go back to being Crazy Poor Asians. Business as usual it is then!
Got something to say? Write to us or join the discussion in our Telegram channel.
Disclaimer
All the information contained on our website is published in good faith and for general information purposes only. Any action the reader takes upon the information found on our website is strictly at their own risk.